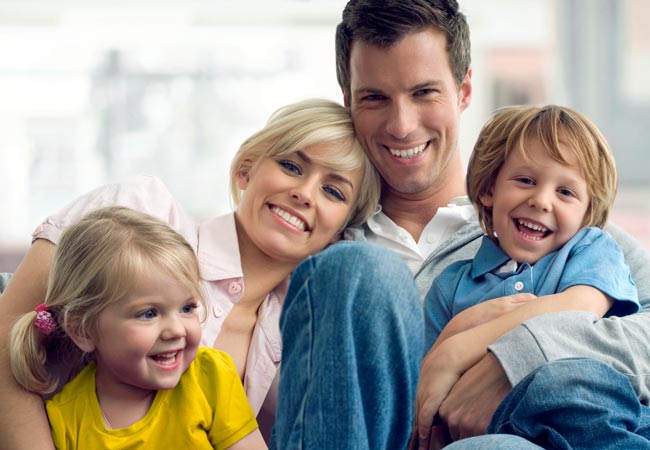 When waiting for emergency dental care, the first best thing to do is stay calm. Depending on your oral needs, the following steps may vary. While your regular dentist may be too busy to see you, our emergency dentist.
will do everything he can to help you the same or next day. Continue reading to learn what you should be doing while waiting to be seen by our
If you have any questions or concerns after reading this article, please feel free to contact us and we'll get back to you as soon as possible.
What to Do While Waiting to Be Seen for a Toothache
Many mild toothaches are caused by food caught between teeth. Before calling our emergency dentist, gently floss to remove any trapped food particles that could be causing pain and rinse with warm water.
If the
persists, call our office as soon as possible and take over-the-counter pain relievers until your appointment.
DO NOT put crushed aspirin on your tooth as this burns gums and destroys tooth enamel.
There are some numbing agents you can use to help alleviate pain until you see a dentist. Numbing agents with benzocaine should not be used for children or infant toothaches though.
If you experience tooth pain throughout the night, try to keep your head elevated. Keeping your head up can help ease the pain while you fall asleep, and can make it less painful while you are awake.
What to Do When You Knocked a Tooth Out
Your best chance to replant a 30 minutes of the injury.
is within
Our emergency dentist responds quickly to emergencies, giving you the best chance of saving your tooth. If you happen to lose a tooth here's a step-by-step emergency guide:
Pick up the tooth by the crown (chewing surface), not the root.
needed for reattachment.
Gently rinse the tooth.
If possible, gently place the tooth back into the socket. Otherwise, store tooth between your gum and cheek or wrap the tooth in clean gauze and immerse in whole milk.
While this is happening, have someone call an emergency dentist. Our Holland, MI, emergency dental number is (616) 796-3200.
What to Do When You Have a Loose Tooth as an Adult
If your
but hasn't come out yet, there may still be time to save it. Here's a list of things you can do:
Call an emergency dentist ASAP.
Gently apply a cold compress to cheek to temporarily relieve pain. (Avoid applying major pressure!)
Take an over-the-counter pain reliever if necessary.
Avoid hard or sticky foods.
If the tooth is loose you don't want to break it free by adding unwanted strain to it. Try not to wiggle it around with your tongue either as this could damage nerves or break it loose.
What to Do When You've Cracked, Chipped, or Broken a Tooth
Whether it was from an accident or because you bit into something too hard, cracked, chipped, or broken teeth are major problems. If you happen to crack a tooth, here's what you should do:
Call an emergency dentist ASAP.
Rinse your mouth with warm water.
Gently apply a cold compress to temporarily relieve pain (try not to apply pressure!)
Take over-the-counter medication as needed.
DO NOT put , as again, doing so will burn gums and destroy tooth enamel.
How to Prevent Dental Emergencies
The best way to avoid needing emergency dental care is to know what increases your risk for illness and injury and take necessary safety precautions in advance.
For example, playing a contact sport increases your risk of having a tooth knocked out by a blow to the face. Activities that involve risks such as skateboarding, biking, rollerblading, climbing, and things of the like you should also do with caution. We recommend wearing a mouth guard as a way to better protect your teeth from collision or impact.
A custom mouth guard is a removable oral appliance you wear to protect your teeth and gums from blunt force trauma. For example, a football mouth guard can help prevent a fractured tooth the next time you're tackled on the field.
It is advised you can crack your teeth.
, but we're not going to tell you to never eat popcorn again. We just want you to know the risks. Things like unpopped kernels, hard candies, ice, and other solids
If your teeth are already damaged or decayed, a hard food puts them at an even greater risk of cracking. So, eat with caution! Never bite into something with full force as there may be something hard in it like an almond!
On top of this, we recommend you see the dentist every 6 months for a teeth cleaning and oral exam. That way, he or she will be able to detect things like tooth decay, gum disease, and other issues that compromise oral health in advance.
The earlier you're able to detect problems with your oral health, the less likely you'll need urgent dental care.
Need More Emergency Dentistry?
Dr. Lebster and his team provide emergency dental services to those who need it most. To see your Holland emergency dentist, reach out and call RediDental Emergency Dental Care at (616) 399-3946 or contact us online.
This blog post has been updated.